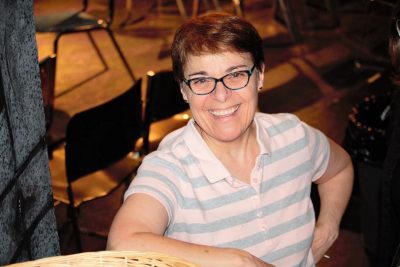 Intro to Acting: Meet Nancy Florkowski! She will be bringing theater classes to L&L this Spring. She is the artistic director of Motor City Youth Theater and a retired South Redford Schools teacher. She holds a BA in Education from EMU, M. Ed. and Ed. Spec. degrees in Special Education from Wayne State University; and M.A. in Drama/Theatre for the Young (EMU). She has directed over 100 productions at MCYT, and schools, and co-directed children's theatre productions at OCC and assisted with two productions at WSU. She recently completed a BA in theatre at WSU where she also teaches Integrating the Arts in the Elementary Classroom (Drama segment) as a part time teacher. We are so happy to welcome her to the team. This class is most appropriate for individuals ages 15+. (Teacher: Nancy Florkowkski) *Full range of theater classes beginning this fall for all ages and skill levels.
When: Wednesdays at 6:00 PM – 7:00 PM
Where: 801 Griswold, Northville MI 48167
If you would like more information about this program, please call us at 248-308-3592.
Register for this Program