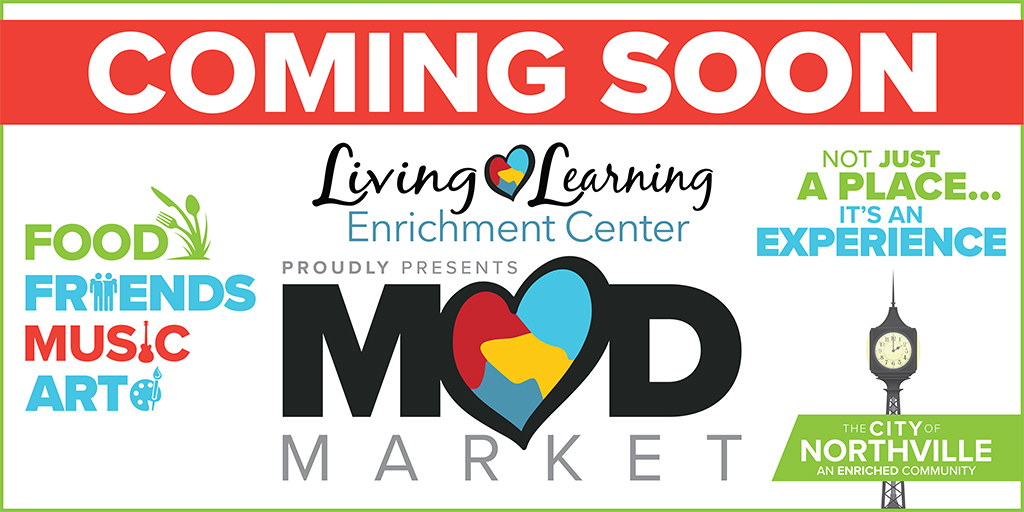 Grand Opening September 21st 
Mod Market is an upscale artisan market with classy local art, unique foods, art classes and more. Opening September 21st, in partnership with Spectrumfest, this market will provide job skills experience for clients and a place to sell products they've produced at Living and Learning, along with additional products. Mod Market will be located in our previous location at 150 Mary Alexander Court in downtown Northville, just one block south of Main Street, and a quick walk (two hundred feet) southeast of the Northville Band Shell, Great Harvest Bread Company and Marquis Theatre.
Mod Market will be a place for good food, unique products and gifts, community, and friendship. It will provide job experience that our clients can put on their resume, helping build their experience to find that next job. It will also provide employment for some of our clients, helping them gain independence and live as independently as possible.
Residents of Northville and beyond will discover a spectacular shopping experience with exceptional products and service, and a place to make new friends.
All proceeds from Mod Market support the market.
Contact Mod Market:
Email: modmarketnorthville@gmail.com
Phone: 248-719-7619