Historic Northville Mansion to be Transformed
Don Massey's historic Northville mansion to be transformed into inclusive community for adults with autism Click on the video to watch on WXZY.com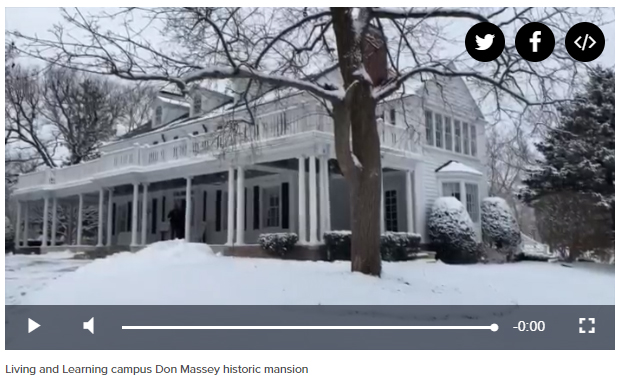 Donate Today: It's Time to Renovate!
Our clients thrive on a routine and we're in need of your help to get all of our renovations completed so we can better serve those needs. Can you help with a donation today?
The Next Chapter
The overwhelming success—through the love and dedication of our staff, our clients, our volunteers and our community—is fueling the next big chapter in the Living and Learning story.

As many of you know, we have purchased the former Massey Estate. The 14-acre property straddling the Northville/Novi border will serve as the new campus for Living and Learning while allowing us to continue our programs, offer them to more people, and expand our curriculum through new experiences.
Will You Help Us?
We've set up a fundraising page that will track every dollar donated for the Massey Estate purchase. Please share this with whoever you think can help us meet our goal and build our dream of an inclusive campus to learn and grow.
Our New Home
From lavender fields and alpacas grazing, to doggy day-care, hands-on workshops and a bee farm, the Living and Learning Campus will inject the community with new programs and experiential opportunities to grow.

This means more jobs for individuals with disabilities—we want to crush the 90 percent unemployment rate for people with autism!

There are several apartment communities located near the property and will offer the opportunity to help our clients live independently. This will help give much-needed peace of mind to parents.
Thank You. Yes, You.
No matter if you donate a dollar or nothing at all, thank you for reading about our story and, we hope, cheering us on along our journey to expand our inspirational community through the success of our incredible clients. If you ever want to join us on this adventure, please let us know!