Services Offered at the Soulscape Wellness Haven • 801 Griswold Street, Northville, Michigan
www.soulscapewellnesshaven.com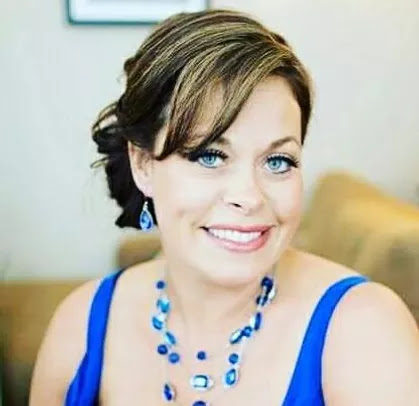 "OT supports everybody with all the beautiful skin colors, physical and mental abilities, faith and spirituality, and all gender and sexual preferences that make up humanity. Occupational Therapists embrace all of the unique gifts that everyone brings the world."
– Holisti
Angela is a Holistic Occupational Therapist (OT), Pulsed Magnet Practitioner, and Holy Fire Reiki III Master & Teacher. She is passionate about using Emotional Freedom Technique and Thought Field Therapy, Access Bars of Consciousness, Cranial Relaxation, Chakra Dance, Breathwork, Guided Meditation, Visual Imagery, Life Story Coaching, and Holistic Health & Wellness Coaching techniques in her holistic practice.
Services
Unplug & Recharge with PEMF + Light Box 30 minutes · $44
This 30 minute energy boosting session includes PEMF and Full-Spectrum Light Therapy. PEMF session helps to relieve pain, decrease inflammation and swelling, improve circulation and accelerate tissue healing and boosts the immune system. Bright Light 10,000 lux therapy enhances brain serotonin causing mood elevation, calming of the mind, and an improvement of cellular energy production.
_______________________________________________________
Relax & Unwind with Reiki
1 hour 15 minutes · $88
Reiki is a Japanese technique used for stress reduction and relaxation that promotes healing. Reiki may be used as a tool to remove and release physical, emotional, and psychological blocks. Reiki can help to improve the quality of your overall health and wellness.
*You will remain fully clothed for this session
________________________________________________________
Spiritual Reset & Reboot Reiki / PEMF
1 hour 30 minutes · $111
This 90 minute emotional detox session will include PEMF, Reiki, and Cranial Relaxation Acupressure. This session is designed to improve your body-mind-spirit connection and promote deep relaxation. When the body is in rest/digest mode, it can more readily release whatever is weighing it down.
________________________________________________________
Access Bars
1 hour 15 minutes · $88
Access Bars involves the gentle touch of 32 points on your head that release electromagnetic energy caused from repetitive thoughts, emotion, & stress. This session promotes deep relaxation, helps you to unwind, stops endless chatter & creates space for positive thoughts.
________________________________________________________
Heart to Heart Holistic OT
1 hour 30 minutes · $122
Angela, a Holistic Occupational Therapist, will design a healing session just for you! The goal of this session is to help you regain balance in your life. She may use Reiki, PEMF, EFT/TFT, Kacelia, Access Bars, Cranial Relaxation, Breathwork, Guided Meditation, Life Story coaching and any other appropriate strategies to help you fall in love with taking care of yourself again- body. mind. spirit.**This session is HSA/FSA eligible!
Angela is a board-certified and licensed Occupational Therapist.
_______________________________________________________
To book an appointment, please go to www.soulscapewellnesshaven.com
Please like/follow the Soulscape Wellness Haven on Instagram & Facebook to be notified of upcoming special events and workshops. Angela Walsh can be reached at 313.333.5888