The Rap – Men's and Women's Social Skills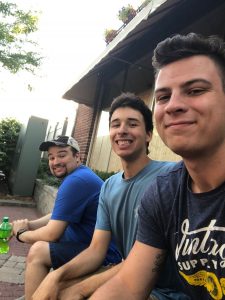 The Rap is a men's and women's group that meets at Living & Learning, but travels to different establishments in the area. This is based on where the group wants to go. The goal of The Rap is to provide socialization, friendship, and mentoring.
When:
Wednesdays from 7:00-8:15pm
Who:
This is appropriate for young adults who are 17 years and older that have Asperger's Syndrome, Social Anxiety, ADHD, high functioning autism.
If you would like to be put on our list for the next session of this program, please call us at 248-308-3592.
Register for this Program