Adaptive Guitar & Piano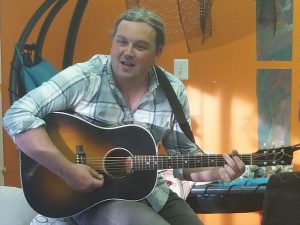 Living & Learning is now offering adaptive guitar and piano lessons with our board-certified music therapists (MT-BC's). Please call us with questions or to set up an evaluation.
Adaptive Music Lessons (Adapted/Accommodated Lessons) are a music educational experience centered on performance on a primary instrument that is adapted and modified to accommodate a person who is not prepared for traditional music lessons.
Criterion:
Demonstrate an interest in music.
Demonstrates sustained attention and remains seated with mild to no cues.
Demonstrates impulse control with mild to no cues.
Demonstrates most criterion of basic music (tonal and rhythmic) development as tested and at the discretion of the music therapist.
If you would like information about adaptive music lessons, please call us at 248-308-3592.