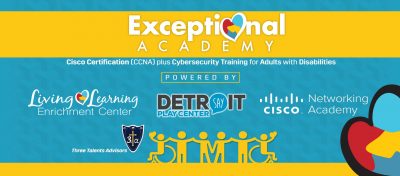 Cybersecurity Certification Program for Adults with Disabilities.
Do you or your loved one:
Have a disability that presents a barrier to employment?
Have a high school diploma, GED, or certificate of completion?
Have strong math/reading comprehension?
Have an enthusiastic interest in or high aptitude for technology?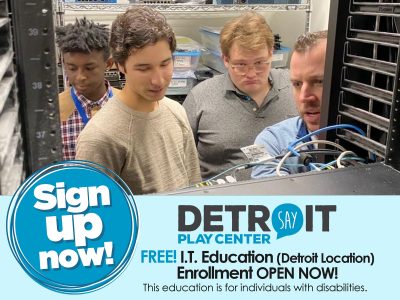 Open Enrollment for our Detroit Location. Message us for more info!
Exceptional Academy.
Presented by Living and Learning Enrichment Center, Say Detroit Play Center, Cisco Networking Academy, Michigan Career & Technical Institute (MCTI) and Michigan Rehabilitation Services (MRS)
Our goal is to train adults with disabilities on skills in high demand by local companies.
RSVP: Call (248) 308-3592 or email academy@livingandlearningcenter.org
Please refer to our Facebook page for updates: https://www.facebook.com/Exceptional-Academy-Northville-298361224163414/.