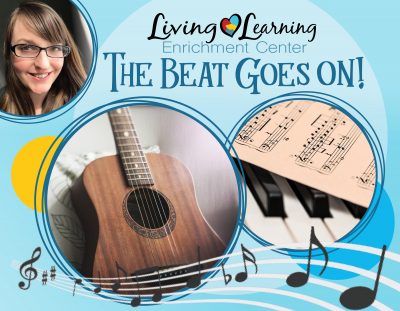 Who: Teens and young adults who are more independent
What: A new interactive, online program led by board-certified, Kelsey Juett. Make some noise with music opportunities such as singing, jam sessions, movement, songwriting, and much more. 
When: Tuesdays at 5:00 PM – 6:00 PM
Where: Living and Learning Enrichment Center 801 Griswold St. Northville, MI
If you would like more information about this program, please call us at 248-308-3592.
Register for this Program