Rachelle Vartanian, President, Parent, Founder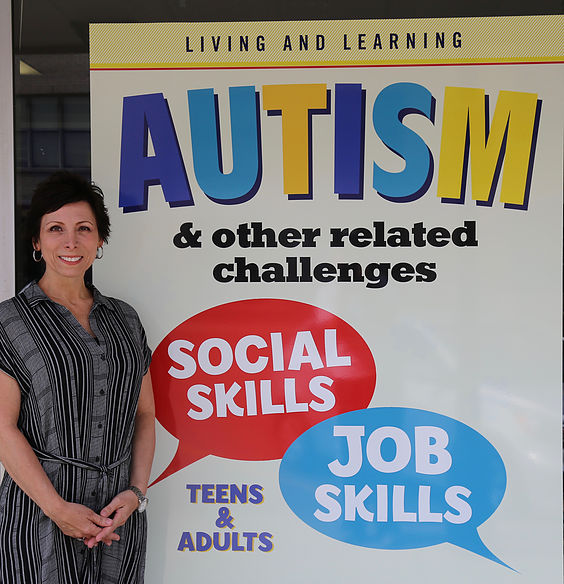 Rachelle Vartanian graduated from Eastern Michigan University with a Bachelor's Degree in teaching for the emotionally impaired. Right out of college, she worked at lock up center for adjudicated youth. She was passionate about this and worked with this population for over ten years. During this time, she went back to school and obtained a Master's Degree in Educational Psychology with a concentration in Personality & Development. She did this to better understand why so many of her students chose to behave in self destructive manners.
It was also during this time Rachelle was seeing signs of autism in her youngest son. When he was officially diagnosed with Asperger's Syndrome, she made the decision to go back to school and get a second Master's Degree in Autism Spectrum Disorders from Madonna University. It was also during this time, she started teaching high school special education in Farmington Public Schools.
Looking for social skills groups that would benefit her son brought her to the realization that there was few and far between. The ones that were available cost an absorbent amount of money and had her driving forty-five minutes each way. She took it upon herself to create her own group locally. Every Sunday at 1pm in a room she rented at the Farmington Public Library she facilitated a group of like-minded individuals which they called Weamara (the initials of the original social skills group members) for almost two years.
She took a leap of faith and quit her job after being a special education teacher for 20 years when a buy-out was offered at the school district she worked at. Selling her family home of twenty years, drawing money from her retirement, and downsizing her life allowed Living & Learning to be born.
Constance Washington, Director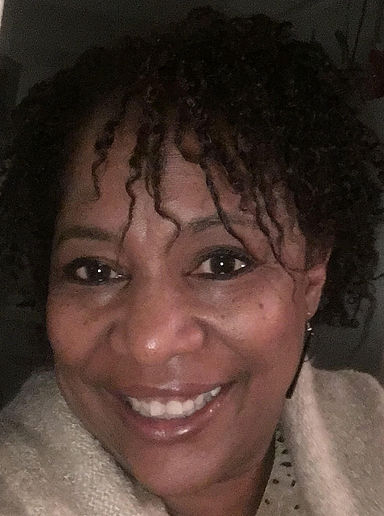 BA of Psychology, Licensed Social Worker( B.L.S.W), Career Development Facilitator (CDF)
Constance (Connie) Washington, an impassioned advocate for youth, has dedicated her life to working with children, teens and their families for the past 33 years. A social worker by trade, Constance worked in the public school systems in both metropolitan Cleveland and Detroit. She also spent time working in Cuyahoga County in Ohio, serving underrepresented populations, including at risk youth and households with foster and/or adopted children.
Over her three-decade-long career, Connie's experiences have allowed her to interact with and support the success of a range of youth populations, including: students with behavioral and cognitive challenges, a diverse group of ethnic and socio-economic groups, children in the foster system or in adopted family situations. She relies on the philosophy "It takes a village to raise a child." She also believes a committed team is essential in helping adults find success in becoming independent.
Connie has been with Farmington Public Schools since 2006, holding a variety of roles, all which granted her the ability to work within her passion to impact the lives of youth and families from many diverse backgrounds. Currently, she works in the counseling department at North Farmington High School as a career facilitator and testing coordinator for all standardized test, Advanced Placement (AP) exams and Career and Technical Education (CTE) assessments for over 1200 students.
Connie embraces parenthood; she and her husband, Robert, have raised three beautiful children. She has been blessed to be able to support her passion even in her walk with God, through her volunteer work as co-chair of education and economic ministry in a faith-based community and as a new Board Member of Living and Learning.
"Living and Learning is an organization that I watched develop over the years. Knowing how and why it got started holds a very special place in my heart. I witnessed, first-hand, one parent's struggle turn into a blessing for many other parents with the same struggle." – Connie Washington
Connie is highly skilled and proficient in building long lasting relationships, and possesses great organization and communication skills. It is a privilege to have Connie as a member of our board.
Rich Page, Secretary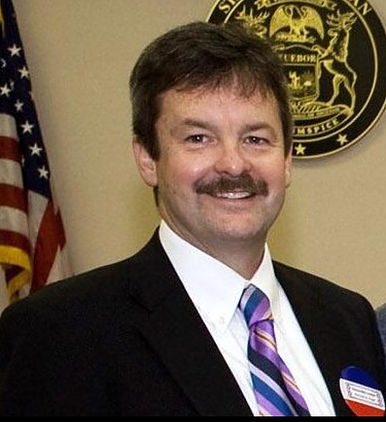 Rich Page has been a judge for the 24th District Court for the past 12 years. He is also a professor at Baker College in the field of Criminal Law and Civil Litigation. Rich obtained a Bachelor's degree in Psychology from Eckerd College and a Doctor of Law from Stetson University College of Law. He is an active member of the community and we are so happy to have him be a member of our board.
Ronald L. Coleman, Treasurer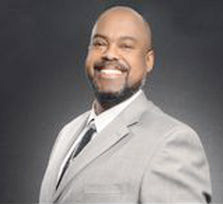 Ronald L. Coleman holds a Bachelors Degree in Business Administration from Davenport University (formerly known as Detroit College of Business). He is an associate broker with EXP Realty and former adult mentor at Life Directions. Ronald and his wife, Alisa, are actively involved in the growth and development of their son, David, who is beginning his high school journey while embarking upon young adulthood. As a family they are rising to the challenges that Asperger's Syndrome often presents. It is an honor to have Ronald Coleman as a member of our board.